IGNITION




TRANNYS




EXHAUST




FORK KITS




ROLLING CHASSIS




INNER
PRIMARY




ALUMINUM
WHEELS




SPOKE
WHEELS




GAS TANKS




OIL TANKS




HANDLE BARS




HWY BARS




SEATS




SHOCKS




IGNITION




PLUG WIRES




CALIPERS




Born In The U.S.A.™
The Powerful El Bruto® Series . . .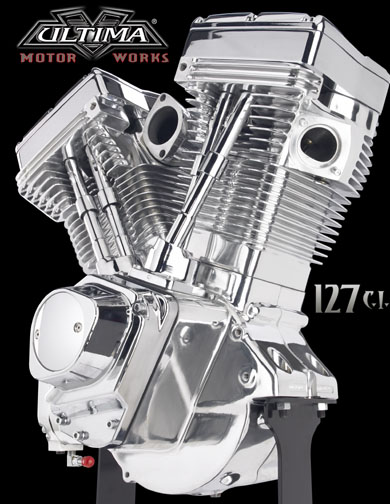 Give your Bike Build that unmistakeable,
American Swagger Period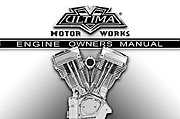 >> Click Here <<
for Ultima® Engine Owners Manual
---
>> Click Here <<
for Ultima® Ignition Instructionsl
SEE THE ENTIRE LINE OF ENGINES AND COMPONENTS,
FOLLOW THE TABLE BELOW:
---
Good Old
American
Know-How
Quality
Performance
Ingenuity
Style
Economy
Toughness
Tradition
Expertise

Tour the Engine Engineering Dept. and Assembly Facility.
Skip the gloss and glamor, just good old blood, sweat and gears.
>> TOUR <<
---
By entering this Site you acknowledge and agree that nothing contained on this Site shall be construed as granting rights, by license or otherwise, to any Ultima® Product's intellectual property rights, including but not limited to copyrights, patents and trademarks.

Use of the word Harley-Davidson®, various model names and designations, and OEM part numbers are provided soley for reference and application information and there is no affiliation between Harley-Davidson®, Inc. and Ultima® Products, Inc.