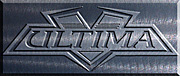 Individual HSR 42/45/48 mm Carburetors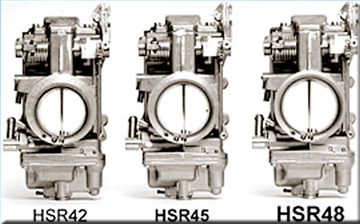 Compare Sizes
Individual HSR 42/45/48mm Carburetors
For the performance engine builder needing the carburetor only for
specific custom applications. Available in standard aluminum finish or the polished version. (Note: Choke cable is included, ecept TM42-6 which will use stock choke cable from CV type carb).
#42-422 HSR 42mm Carburetor, standard finish
#42-423 HSR 42mm Carburetor, polished finish
#42-424 HSR 45mm Carburetor, standard finish
#42-425 HSR 45mm Carburetor, polished finish
#42-527 HSR 48mm Carburetor, standard finish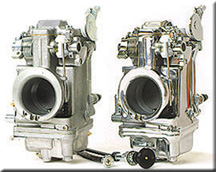 Compare Finish
Click below for HSR Caruretor Replacement Parts PDF File:
>> HSR Caruretor Replacement Parts List <<

By entering this Site you acknowledge and agree that nothing contained on this Site shall be construed as granting rights, by license or otherwise, to any Ultima® Product's intellectual property rights, including but not limited to copyrights, patents and trademarks.

Use of the word Harley-Davidson®, various model names and designations, and OEM part numbers are provided soley for reference and application information and there is no affiliation between Harley-Davidson®, Inc. and Ultima® Products, Inc.